Gas Generators Tethersondes Cloud Sensors General
Welcome to Anasphere!
Anasphere, Inc. manufactures aerospace systems including atmospheric sensors and inflation gas generators. Our customers include all major aerospace manufacturers, government agencies, academia, and a range of other companies and institutions. Anasphere's systems are found worldwide in aviation testing, atmospheric research, and specialized gas inflation applications. We are located in the historic Logan school building in Logan, Montana.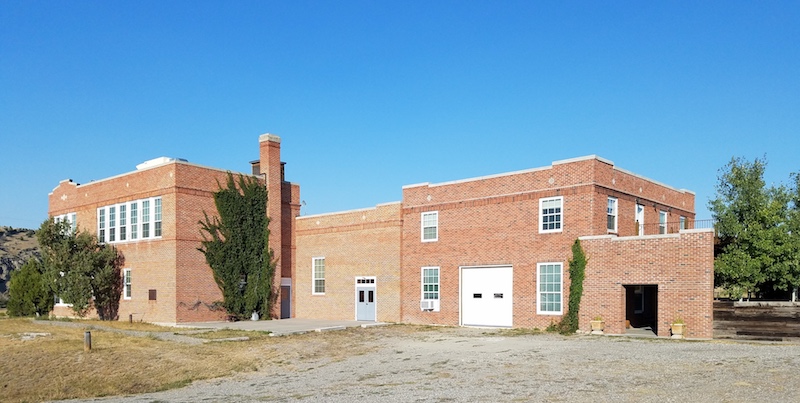 News
January 2023: Company update
First, a practical note to our UWC2 sonde customers: the equations needed for processing raw data from the UWC2 series of Universal Water Content sondes have been posted on the Cloud Sensor Resources page.
Second, production of our current generation of tethersonde systems has been suspended effective this month. The relevant product and resources pages will be maintained.
Looking to the future, we expect 2023 to be the year we begin offering our gas generators for meteorological balloon inflation as a regular product line. Stay tuned for updates!
September 2022: Anasphere receives NASA award for HIAD gas generators
Anasphere has received a NASA IDIQ award for hydrogen gas generators to inflate Hypersonic Inflatable Aerodynamic Decelerators (HIADs).
June 2022: Anasphere launches GoTenna payload
Anasphere launched a communications node provided by GoTenna on a hydrogen balloon which demonstrated the ability to network several devices over ranges exceeding 100 miles. See their story here.
May 2022: Anasphere receives NASA SBIR Phase II award for gas generators
Anasphere received a NASA SBIR Phase II award for the development of improved solid-state hydrogen gas generators.
©2023 Anasphere, Inc.